Internationally awarded
Veronika's photos are recognized not only among devoted dog lovers, but also among professional photographers. Her photographs have won several world awards in prestigious photography competitions and have literally traveled the world. She received the title "The Pet Photographer of The Year 2021" and her photos were also published by The Telegraph, Daily Mail and the New York Post.
Dog charmer
Even the most restless dog will suddenly become the best model. Thanks to several years of experience, Veronika already knows how many kisses and scratches behind ears your dog needs to point out all his strengths, but also to show those shabby faces that will always make you smile.
Enchantress
Transfer yourself to the fantasy world. Veronika breathes life into every photo and translates her artistic vision into reality. Her photos are full of emotion and color. She can conjure captivating photographs and lifelong memories from the most unusual places.
We'll get to know each other first 🙂 You tell me everything about your dog, what makes him special, and why he's the best friend for you. Then you can tell me everything about your idea, preferred type of location and if you would like to have photos displayed in a family album, in photoframes in each room or in the form of a large screen in the living room?
Then we start planning. We will choose the right place to take pictures so that your dog fits in beautifully and is in harmony with nature. Of course, I do not forget security. If your dog can't be free, because he likes to run off, we will manage! He or she can be on a leash all the time and it will miraculously vanish away from the resulting photo and no one will even know that there was a leash :).
Our photo shoot will be a nice hour-long walk, during which beautiful memories for a lifetime will emerge for you.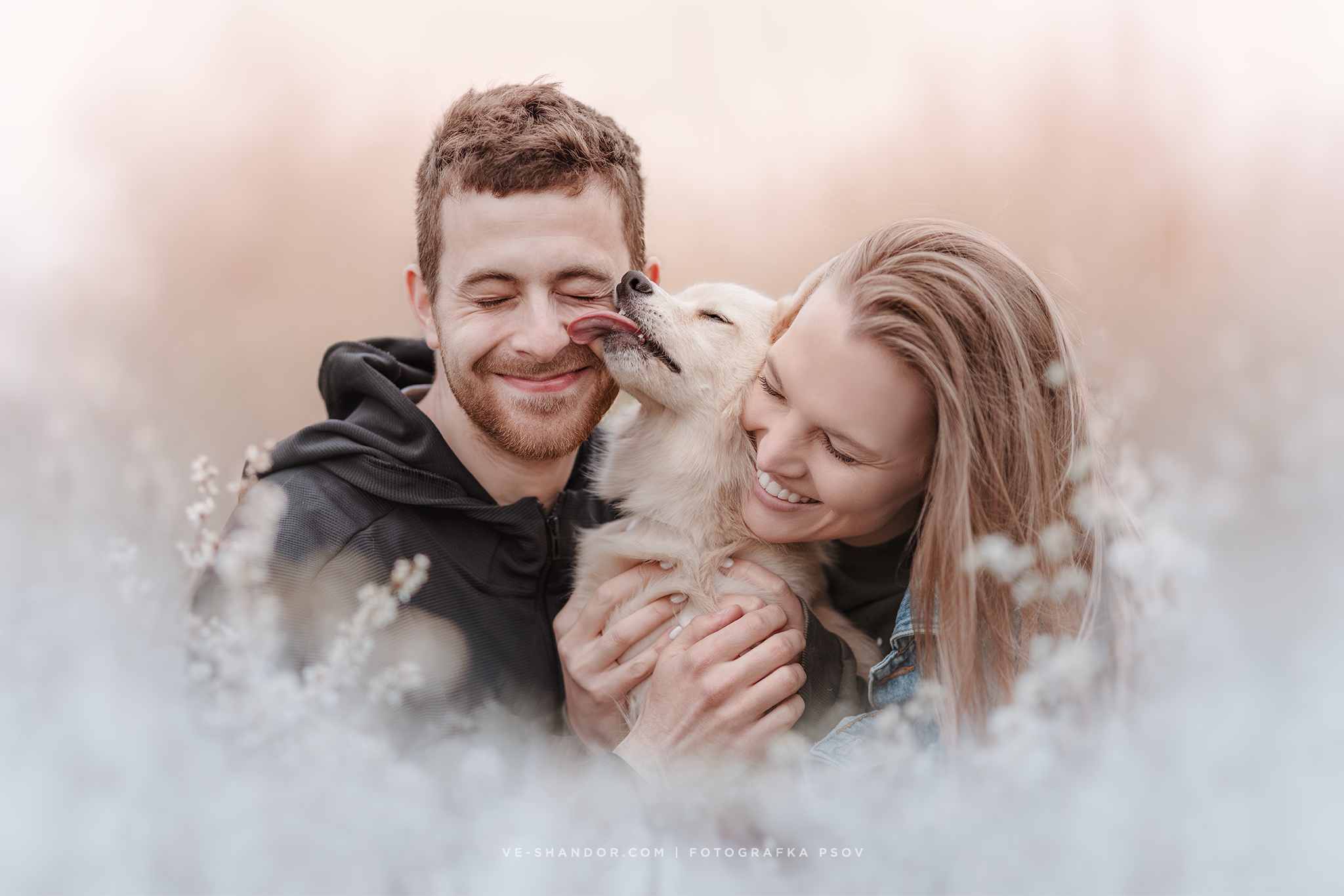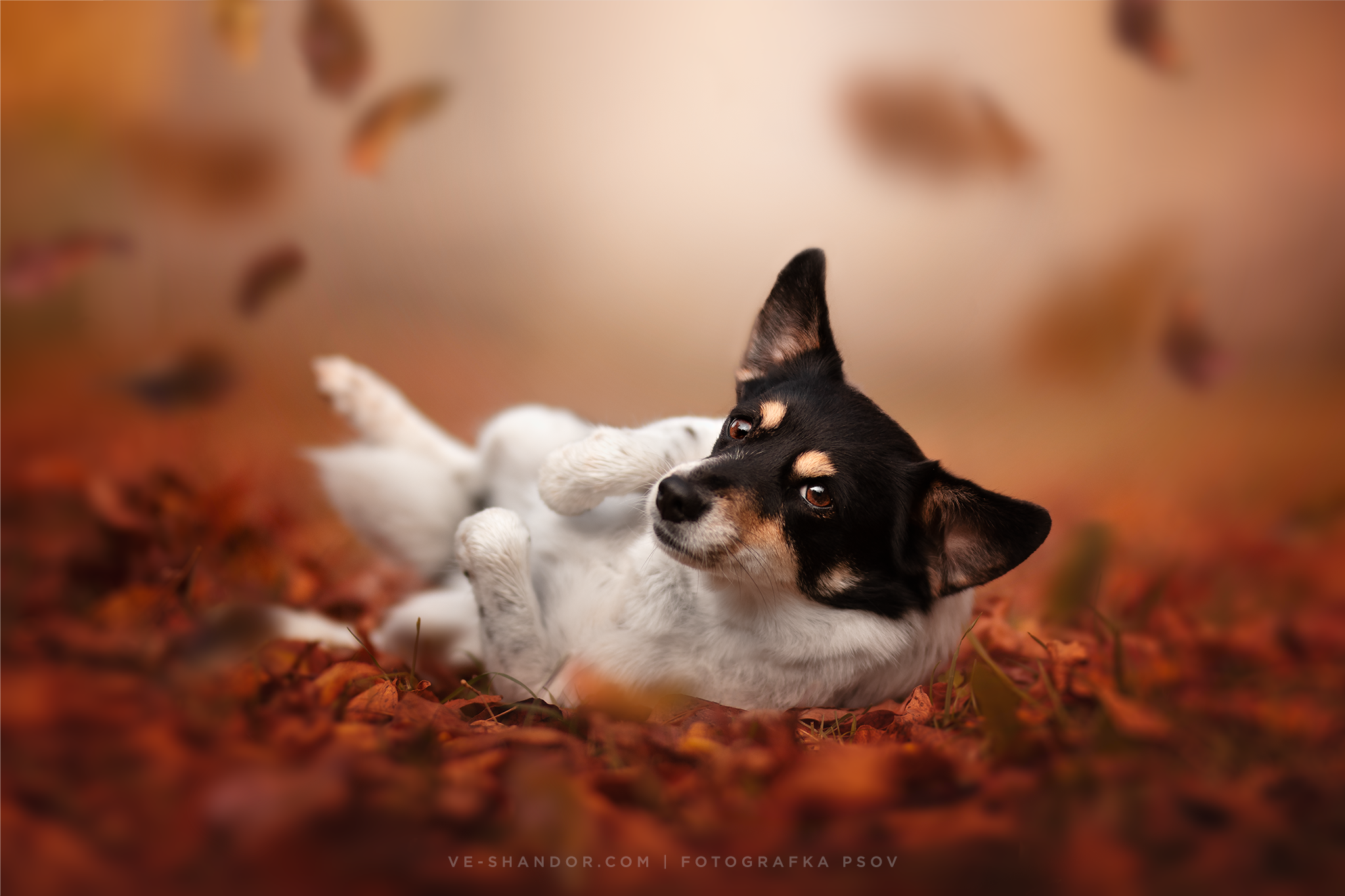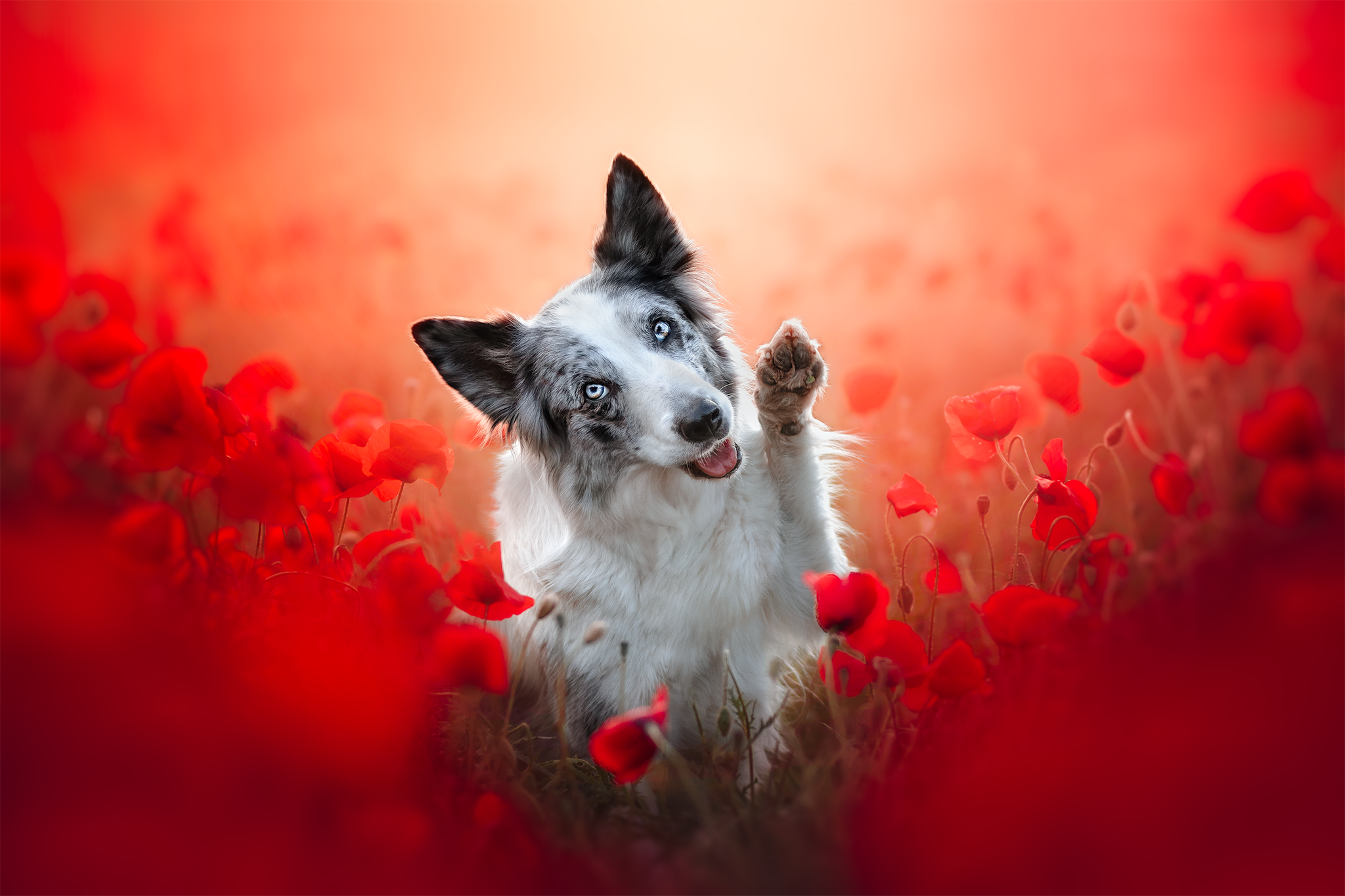 What my clients are saying?
"Veronika is one incredibly nice and devoted person to her work ❤️ taking pictures with her was very pleasant, fun and she was able to preoccupy our red-haired demon as well 😂 We took not only beautiful photos, but also a great experience. I definitely recommend her further! "
"An amazing photographer with a great patient approach and our almost deaf pensioner was no problem for her. The shooting itself was a great experience, not to mention the resulting photos. I recommend it with all ten fingers and we would definitely like to repeat it "
"We have agreed on a photography coaching and a editing coaching with Veronika, we are satisfied beyond measure ! Coaching was held in a super pleasant atmosphere and Veronika showed us a lot of things that we can apply, so it was Top for us!"
"One amazing person 🙂 Very professional and at the same time human approach. If someone wants to get acquainted with their camera and PS closer, this is an ideal opportunity. I can only recommend. In one day it gave me 100 times more than hours spent online! "
"I highly recommend to anyone who thinks about it, the best online coaching I have ever experienced. An amazing photographer with a lot of patience. Thank you for everything :)"
"Thank you very much for everything I learned from you during coaching. Seeing that you do it with your heart and that you want to give people even more. Your tips and tricks are starting to work for me and I am completely happy that I chose you !!! "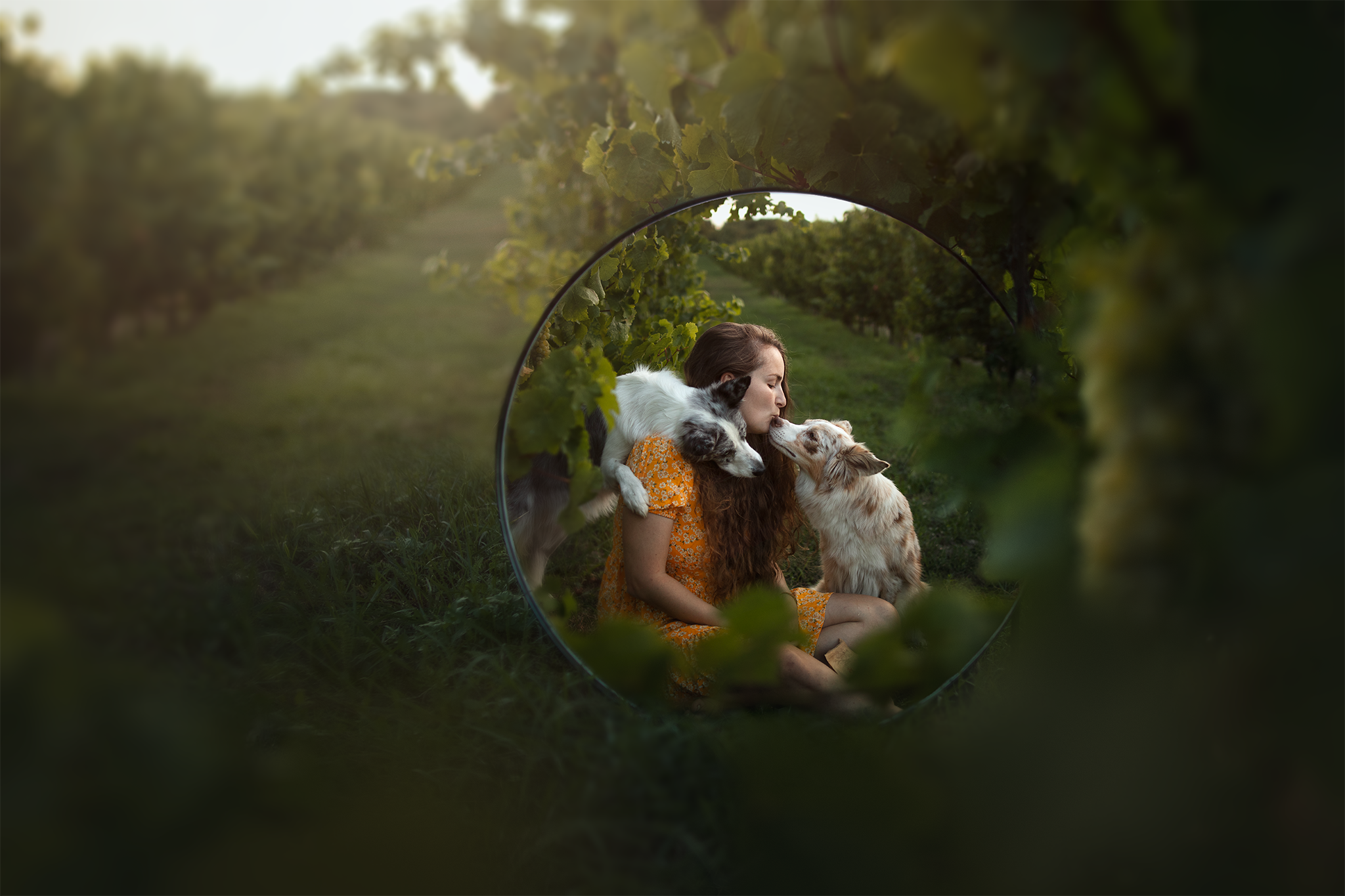 My name is Veronika and I am a professional dog photographer living in Bratislava. I literally live and breathe for animals, adventures, books and of course photography. 
 I approach each dog individually, I try to choose the most suitable environment in which its uniqueness stands out as much as possible. I try to capture the character of the dog as faithfully as possible. I also make sure that the dog is happy during the photo shoot and is enjoying the moment together with his owner.