Medzinárodne ocenená
Veronikine fotografie sú uznávané nielen medzi oddanými psími rodičmi, ale aj medzi profesionálnymi fotografmi. Jej fotografie získali viacero svetových ocenení v prestížnych fotografických súťažiach a doslova obleteli svet. Získala titul      "The Pet Photographer of The Year 2021" a jej fotografie uverejnil aj The Telegraph, Daily Mail či New York Post.
Zaklínačka psov
Aj ten najneposednejší psík sa zrazu stane tým najlepším modelom. Vď'aka niekoľkoročným skúsenostiam Veronika už vie koľko pusiniek a škrabkania za ušami tvoj psík potrebuje na to, aby poukázal na všetky svoje silné stránky, ale aj na tie šibalské, ktoré ti vždy vytvoria úsmev na tvári.
Kúzelníčka
Preneste sa do sveta fantázie. Veronika vdýchne život do každej fotky a prenesie svoje umelecké videnie do reality. Jej fotografie sú plné emócii a farieb. Aj z toho najnudnejšieho miesta vie vykúzliť podmanivú fotografie a spomienku na celý život.
Najprv sa spoznáme 🙂 Povieš mi všetko o svojom psíkovi, čo ho robí výnimočným, a prečo je pre teba tým najlepším priateľom. Priblížiš mi tvoju predstavu, preferovaný typ lokality či chceš mať fotky vyzobrazené v rodinnom albume, v rámikoch v každej izbe alebo v podobe veľkého plátna v obývačke.
Potom sa pustíme do plánovania. Zvolíme správne miesto fotenia, aby tam tvoj psík krásne zapadol a bol v súlade s prírodou. Samozrejme nezabúdam na bezpečnosť. Ak tvoj psík nemôže byť na voľno, lebo rád behá na výzvedy, nevadí! Môže byť celý čas na vodítku a ono sa z výslednej fotky zázračne vyparí a nikto ani nebude vedieť, že na dákom vodítku bol :).
Naše fotenie bude taká pekná hodinová prechádzka, počas ktorej vzniknú krásne spomienky na celý život.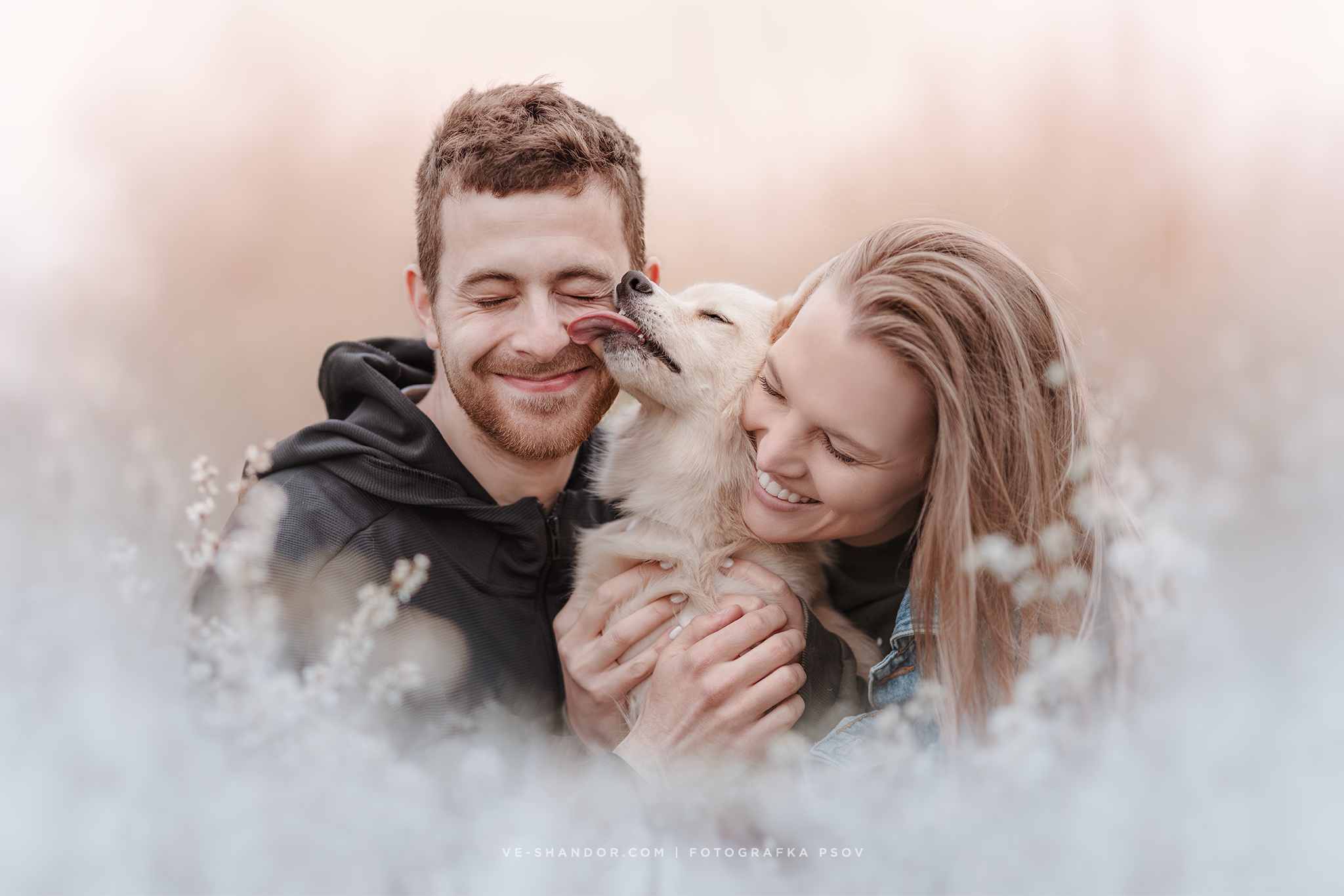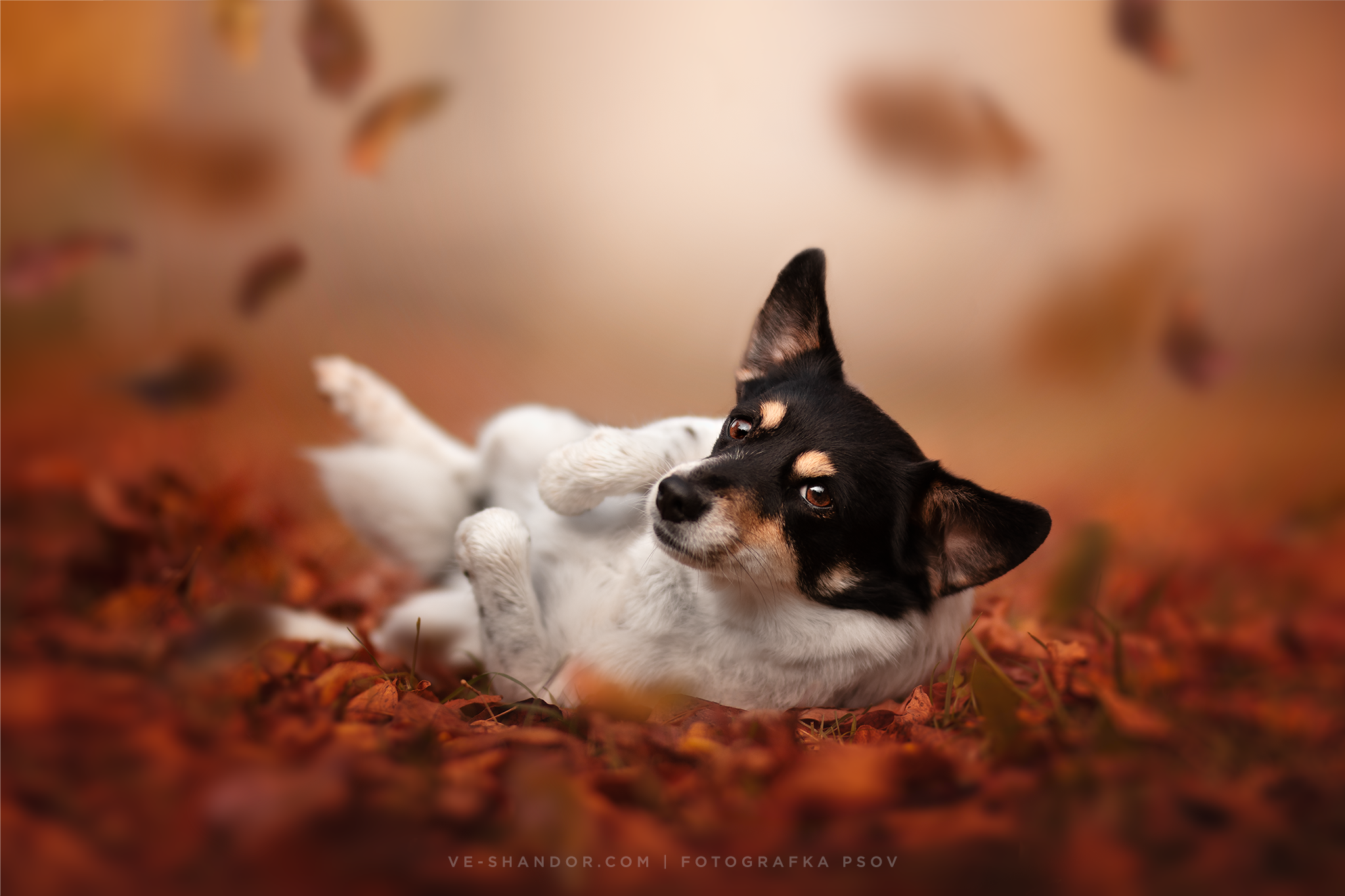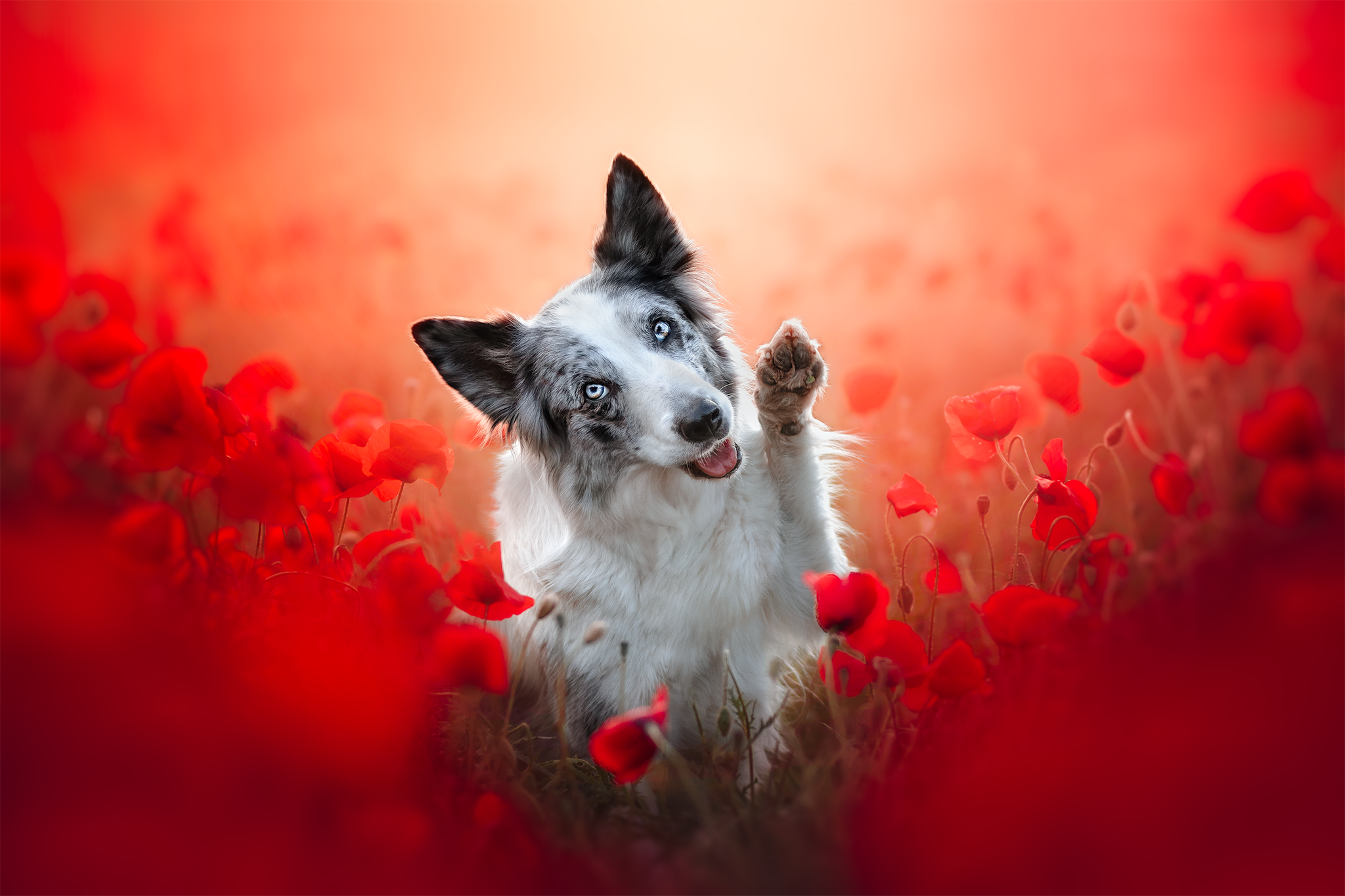 "Veronika je jeden neskutočne milý a svojej práci oddaný človek ❤️ fotenie s ňou bolo veľmi príjemné, zábavné a dokázala zaujať aj toho nášho ryšavého démona 😂 Odniesli sme si nielen nádherné fotky, ale aj skvelý zážitok. Určite odporúčam aj ďalej! ☺️"
"Úžasná fotografka so skvelým s trpezlivým prístupom ani naša takmer hluchá dôchodkyňa nebola žiadny problém. Už samotné fotenie bol super zážitok a to nehovoriac o výsledných fotkách. Odporúčam všetkými desiatimi a určite by sme si to chceli zopakovať "
"Dohodli sme si s Veronikou kurz fotenia a kurz úprav, sme nadmieru spokojní! Všetko išlo v príjemnej super atmosfére a Veronika nám ukázala veľa vecí, ktoré dokážeme aplikovať, čiže za nás je Verča Topka!"
"Jeden úžasný človiečik 🙂 Veľmi profesionálni a zároveň ľudský prístup. Ak sa chce niekto zoznamiť so svojím foťákom a PS bližšie je to ideálna príležitosť. Môžem len odporučiť. Dalo mi to za jeden deň 100-krát viac ako hodiny strávené na internete!"
"Najlepší online kurz aký som kedy zažila, vrelo odporúčam každému, kto nad tým rozmýšľa. Úžasná fotografka s veľkou dávkou trpezlivosti. Ďakujem za všetko :)"
"Ďakujem veľmi krásne za všetko čo som sa od teba na kurze naučila. Vidieť, že to robíš srdcom a je vidieť, že ľuďom chceš čím viac dať. Tvoje tipy a triky začínajú fungovať aj u mňa a som úplne šťastná, že som si zvolila práve teba!!!"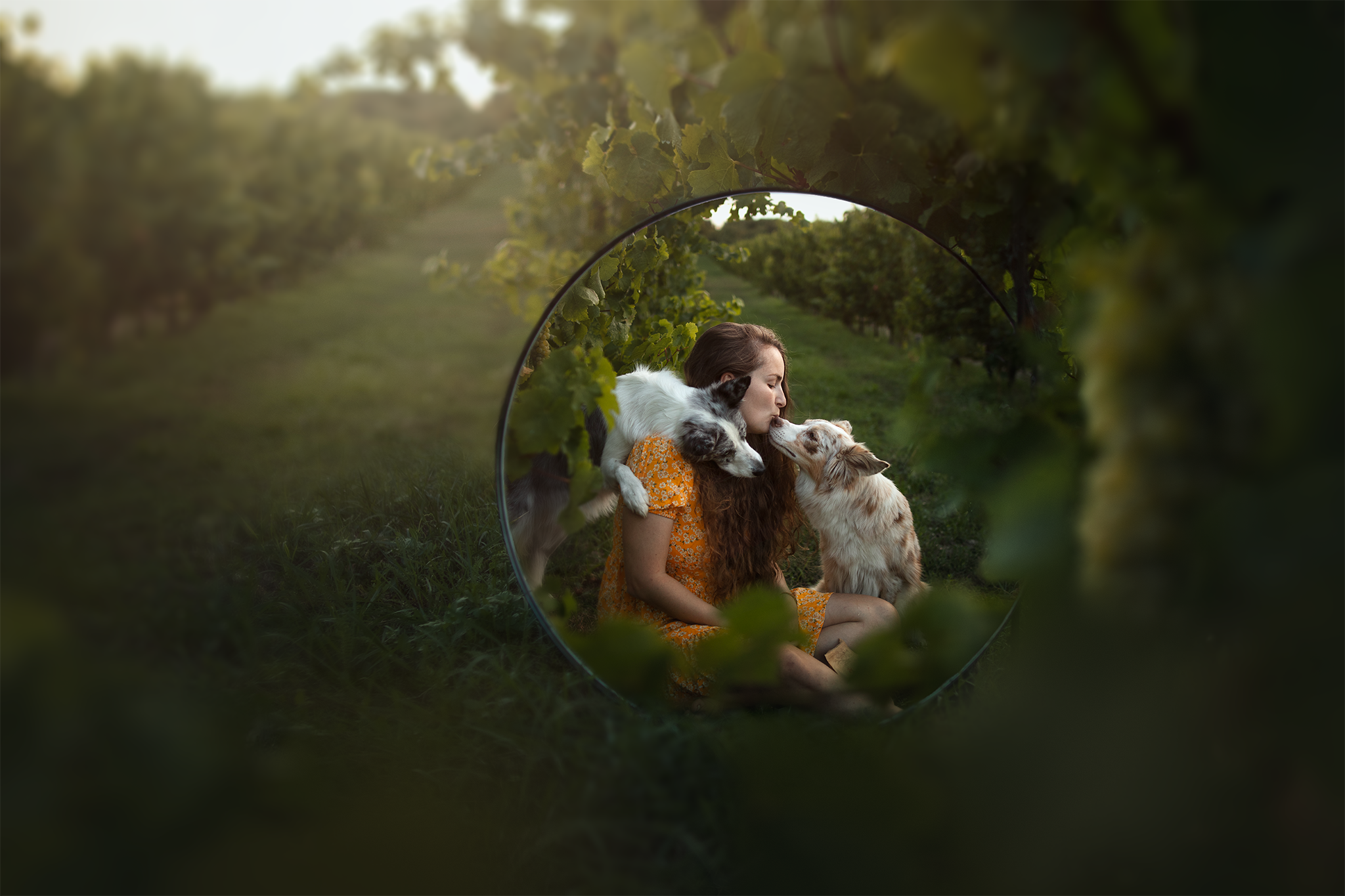 Volám sa Veronika a som profesionálna fotografka psíkov, žijúca v Bratislave. Doslova žijem a dýcham pre zvieratká, dobrodružstvá, knihy a samozrejme fotografiu.
Ku každému psíkovi pristupujem individuálne, snažím sa vybrať najvhodnejšie prostredie, v ktorom jeho unikátnosť, čo najviac vynikne. Snažím sa čo najvernejšie zachytiť charakter psíka.  Dbám na to, aby na fotení panovala uvoľnená atmosféra, ktorá dá voľný priebeh emóciám. Čo nám umožní vytvoriť fotografie plné lásky, zobrazujúce nerozlučné puto medzi psíkom a jeho páničkom.