Are you interested in photoshooting with me in your area of living ? 
Contact me by e-mail and we can discuss the possibilities :)​
Working with animals is not always easy. They must be treated considerately and with care so that they are not forced into photography. That's why I make sure that the dogs are not stressed during the photo shoot, but rather enjoying it and having fun out of it. 
Thanks to that, these photos are full of fun and relaxed atmosphere and the result is clearly visible every time :). I always tell clients that we are going just for a longer walk together, during which we take a break for photos. The dog might not even know that he took part in a photo shoot 🙂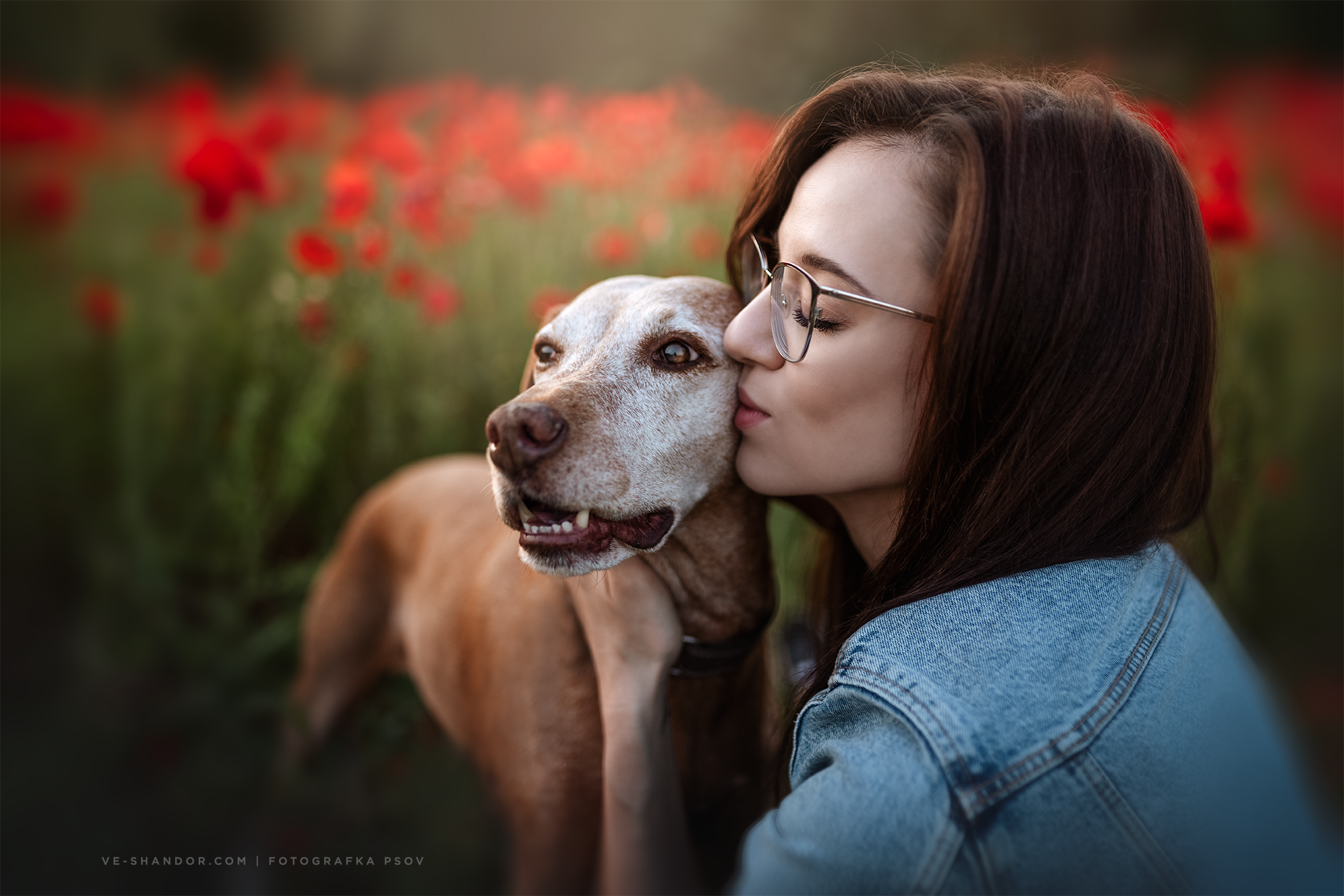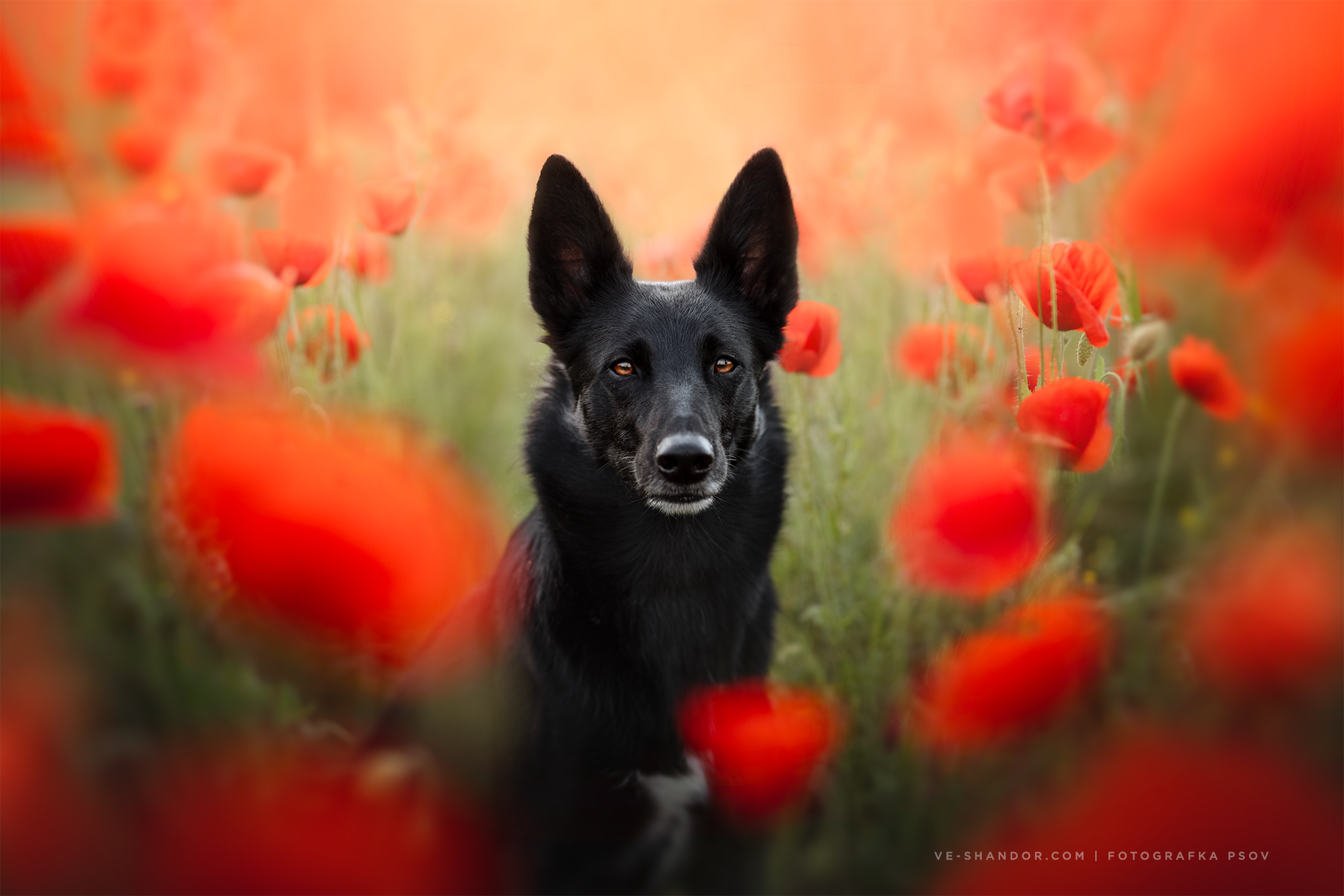 Who should consider this photoshoot?
Every owner who would move heaven and earth for their dog! Every dog ​​is a perfect model when it has a chance to shine. All dogs of all the sizes and breeds, at different stages of education and in all ages are welcome.
Ak tvoj psík nemôže behať na voľno, nezúfaj :). Kľudne môže byť celý čas na vodítku, ktoré z výslednej fotky zmizne mávnutím čarovného prútika:)
What's included in the price of the session?
Individual approach and consulting

Custom photography planning 

Travel costs (max. 50 km from Bratislava)

At least an hour of photography

Personalized online photo gallery

At least 50 photos, from which you select photos for subsequent editing

Rights for private usage of photographs

Professionally edited digital photos

Fine Art printed photos and canvas (depends on selected package)

Bonus: tired and happy dog
"Every dog ​​deserves their special day"
Walk
1 hour photo session
4 professionally edited photos
Focused mainly on photos of the dog
max. 2 dogs
Adventure
1,5 hour photo session
8 professionally edited photos
Focused mainly on portraits of the dog and their owner
max. 3 dogs
Fairytale
2 hour photo session
12 professionally edited photos
Focused mainly on portraits of the dog and their owner
max. 4 dogs
Paw-love story
30 professionally edited photos
Photobook or a crafted wooden box with printed photos
1x Fine Art canvas
Dreamland
1 professionally edited photo
3 hour photo session (it also includes site preparation and concept, setting up props)
8 hours postrpoduction (photo editing)
1x Fine Art canvas
Wayfarer
50 adventure or travel photos
Photobook or a crafted wooden box with printed photos
1x Fine Art canvas
For all those who want to have captured their unique story with a dog a little differently than in a traditional way. We can run together up the hills or go to your favorite place, to the city for ice cream, or to go rafting in Hron. And there is also a package for those who like to escape from reality and would like to create a photo almost as if torn from a fairy tale. There are no limits to our fantasy 🙂 
"Let's give a breath of life to the photos taken"
I will not think that you would wanted to take part in the photo shoot because of my radiant personality, it is clear to me that the main reason is the star of the day, your dog :).
Therefore, it would be a shame to leave your photos just stored somewhere in a folder on your computer, buried in dust. Your dog has a special place reserved in your heart and that's why he deserves to see his photo in a big way, for example on the wall in the living room or in the bedroom!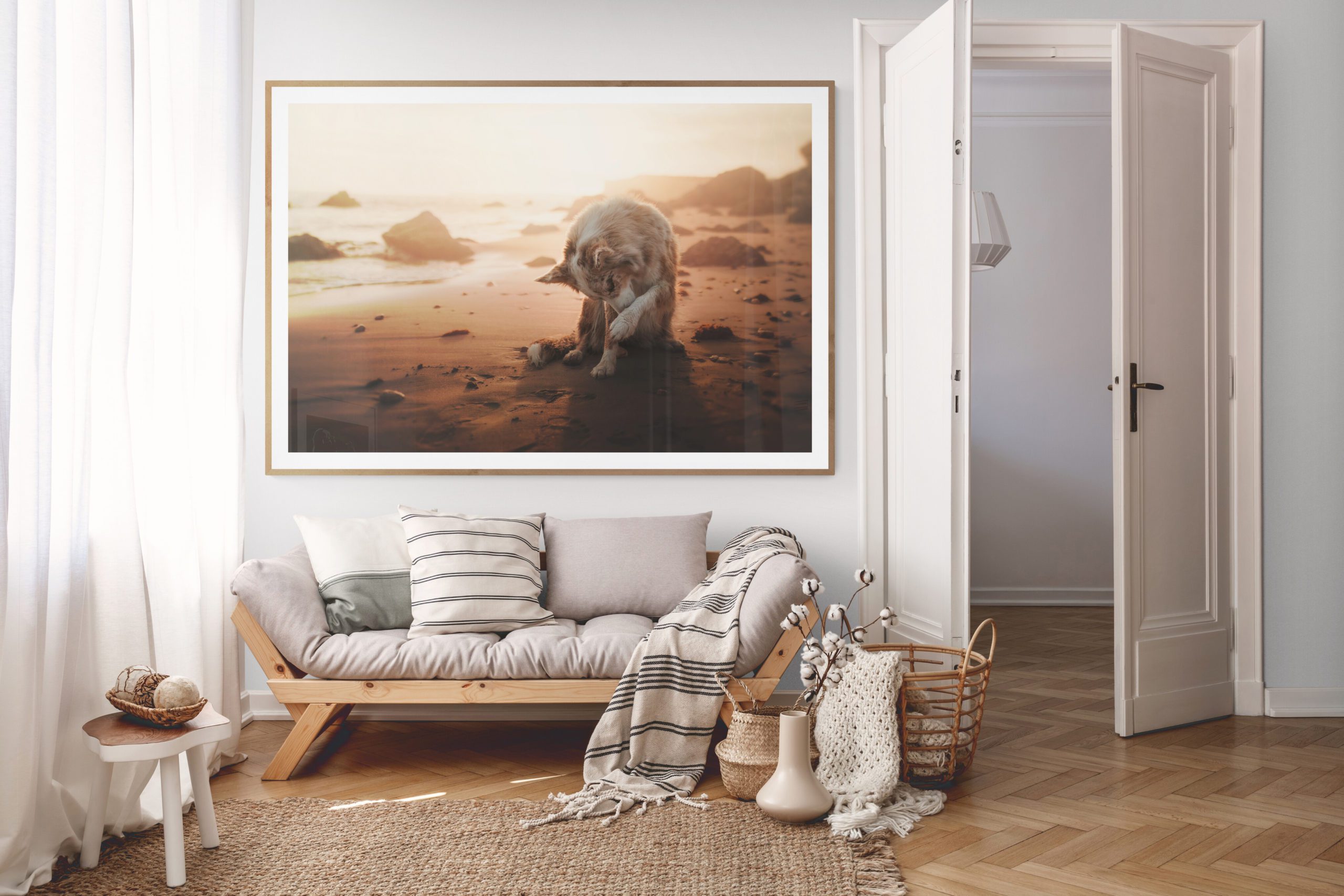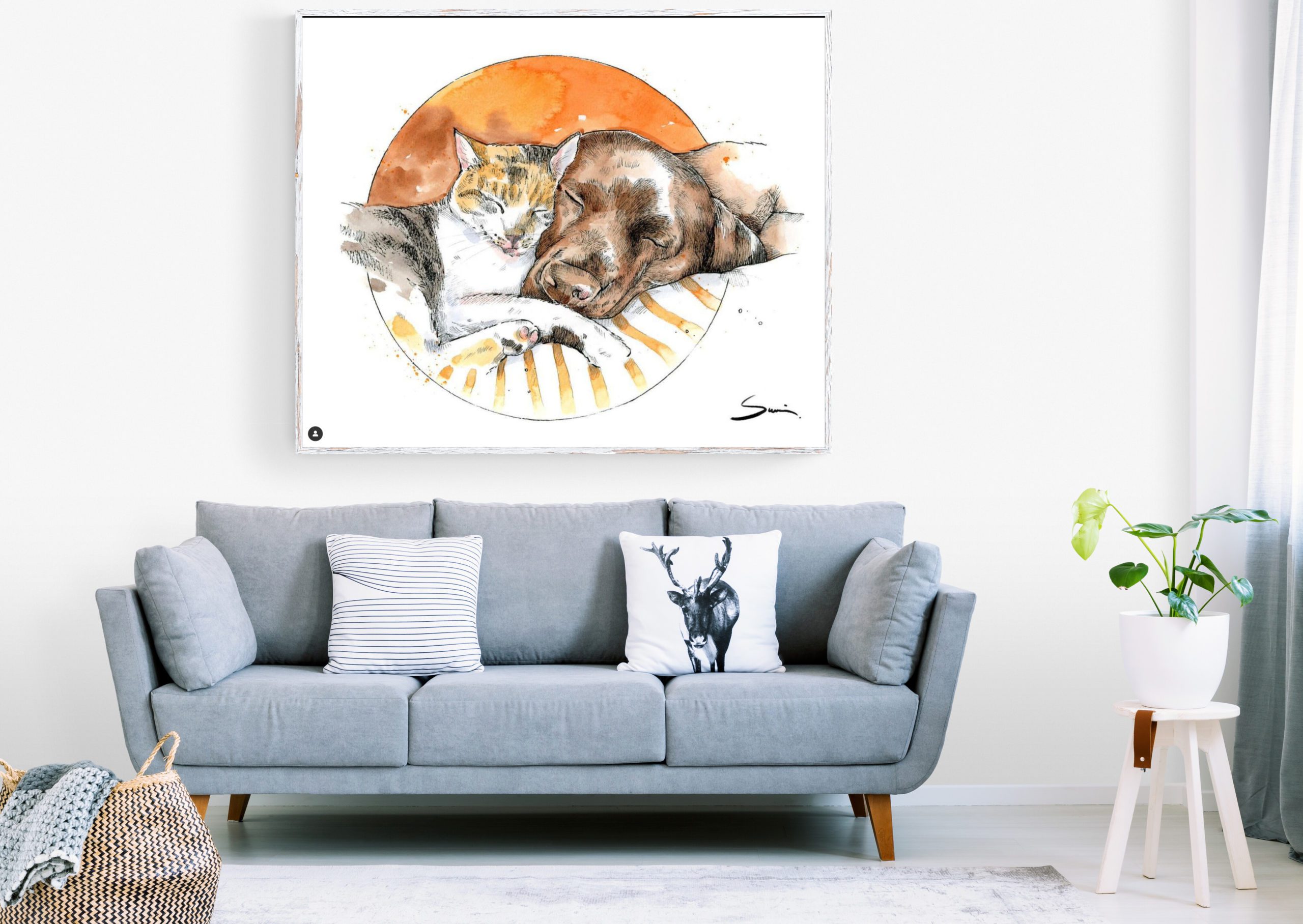 "For all those artistic souls"
Renowned Slovak illustrator Tina Minor will transform your chosen photo, from our photo shoot, into a beautiful drawing in an original and unique way, thus showing your dog in a completely different light :).
"Veronika is one incredibly nice and devoted person to her work ❤️ taking pictures with her was very pleasant, fun and she was able to attract our red-haired demon as well 😂 We took not only beautiful photos, but also a great experience. I will definitely recommend further!☺️"
"For the first time we took this kind of a photo shoot with our crazy dog. I was quite afraid of how it would go because he is afraid of strangers and will not sit for a long time, but thanks to Veronica, everything went smoothly. She knew exactly how to distract her perfectly, and she is really radiating great love for dogs. The result are beautiful photos that are a wonderful memory for us and we do not regret it, we would go to it again. So I recommend with all ten my fingers ❤"
"An amazing photographer with a great patient approach and our almost deaf pensioner was no problem at all for her. The shooting itself was a great experience, not to mention the resulting photos. I recommend it with all ten fingers and we would definitely like to repeat it "
"Veronika is a young gal who does her job with love. Taking pictures with her was no stress for either the dog or us. She made sweet and professional photos for us . We thank you. Definitely I can only recommend Ve Shandor Photography."
"Photographer Veronika is probably a snake sorcerer, because she managed impossible - our restless 6-month-old puppy posed for her. She knows things adn ways with dogs , we are extremely satisfied with the quality of the photos, we took photos in the forest at dusk and the result were great photos with an amazing atmosphere"
"Photographing dogs is not an easy task at all. That is why we really liked it with Veronika as it was professional, but at the same time a friendly photo shoot. Veronika and her team immediately got ours dogs attention and love. With their help, we managed to create some perfect shots for which we are very grateful and we will definitely meet again at another time of year!"
Frequently asked questions
Extra services
additional photo beyond the package  +20 €

travel costs when traveling to another city 4 € / 20 km
Where does the photo shoot take place?
Photoshoot can be done throughout Slovakia. The most frequently photoshoot takes place in Bratislava and the surrounding area.
When does the photo shoot take place?
Photography takes place most often in the early evening. An hour and a half before sunset. If it is cloudy, photoshoots can be arranged more flexibly – for another part of the day. In winter and autumn it is possible to take pictures in the morning.
When is the best time to book an appointment?
Ideally, sooner the better. Usually 1 month in the season (May – November) is waiting for the photoshoot or longer. Therefore, if you are interested in taking pictures in seasonal flowers, you should book your appointment adequately in advance.
When is it paid?
A reservation fee is payable as part of the confirmation of the date. The rest of the amount is paid after selecting the photos for subsequent editing.
Is it possible to divide the payment into partial payments?
Yes, we can figure out individual payments by mutual agreement. However, you will receive purchased edited photos only after paying the total amount.
Is it possible to take photos during the week?
Of course. Waiting for the weekend dates is generally a little longer. Therefore, if you can take a photo shoot during the week, this is only an advantage :).
Will I get all the photos from the photo shoot?
No. After the photo shoot, I will make for you an online gallery with raw photos, from which you can select photos for subsequent editing. Unedited photos are not for sale.
What if the weather is bad?
We don't always need sunshine for photography. The cloudy sky is actually a bigger advantage. However, in case of extremely bad weather, the photo will be moved to the nearest free date. There are no transfer fees.
Can I enter with your photos to competitions or use them for advertising?
The photos taken are for private use only. Photos cannot be entered in the contests under your own name or any other name. Photos cannot be used for marketing or advertising purposes.